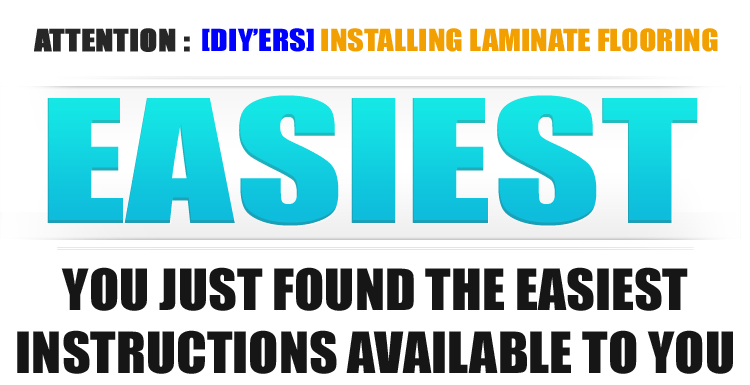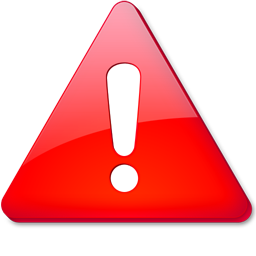 Easy Measuring Guide
These measuring tips that I am going to show you are so simple, anyone can learn them. I will share with you the easiest measuring instructions available anywhere! Whether it's a straight wall or it's crooked, a closet or doorways, a nook or a cubby hole, around a corner and down the hall, you still will not need a tape measure to measure a single cut! Yes, it is that great of a method!
You will not find these instructions in the laminate box!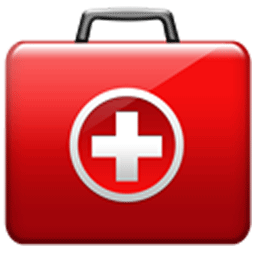 Get Help with the Starter Row and the Last Row
These two rows are the most difficult rows to install. They don't have to be though, I will show you how to make this really simple. These two rows are can make or break your installation. If you don't get the starter row installed correctly, it will cause problem after problem for the entire installation.
These methods that I use are by far my best methods I have ever shared!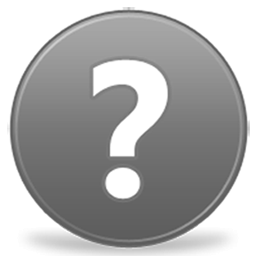 Got Questions?
This is going to be one of your best assets! If you have any questions about your laminate installation, if you get stuck or if you just want to ask me how my day is going, I'll be there! Yes it will be me! Not a computer or someone to take your question and give it to me and sometime in the next three days you will get an answer. I will give you access to me so I can help you quickly!
Get answers FAST! I am here to help you every step of the way!
Here is what others are saying about my videos –

Joe, Excellent tip on how to secure the flooring. Wish I'd known or thought about doing it that way while I installed a couple of thousand square feet of flooring over the past few months. Look forward to more tips and tricks. Dave
Dave Walczak
Your instructional videos are great! You make the job easy to understand and demonstrate the right way to install laminate floors. Thanks for your good work!
Joe Weatlu
I'm just beginning to install 1600 square feet of locking laminate. I have short, sculptured baseboard that i do not want to remove or replace. Luckily there is just enough space to slide it underneath. I couldn't find anywhere online with a method to do so. Basically need to start the ends of each row, under the baseboard. I was going to trim the locks and glue together where needed to get it done. Then I find your video! Perfect, will be a great help. Especially using the small planer. Thank you very much!
YNLEPOSURE
Listed below is just some of what you will find in the Videos
How to measure your cuts
This is the best part of all these videos. I will save you so much time and headaches by showing you how to measure every cut on this installation without using a tape measure. This is really where you will get your money's worth!
How to install into doorways
There are several things you need to know when installing laminate into a doorway. I will show you the exact steps that you need to know so this can be as easy as possible.
Tools you will need
I will show you what tools you will want to get to make this an easier installation. I will also share with you where to get them and it isn't at the local home improvement store.
How to layout your laminate floor
I will show you how to layout your laminate so you can determine how big your starter row needs to be.  Also so you can be sure not too have small pieces at the end of the installation. I also will show you how to center a hallway so the boards are the same on each side.
Installing laminate in a hallway
Hallways are the most difficult area to install laminate. I have perfected some methods to make this area super simple. There are some tips that you need to know to make this easy. I will guide you through a hallway every step of the way.
How to cut doorjambs
You will see exactly how you need to cut your jambs so you can slide the laminate underneath to get a nice clean professional look.
Transitions
Transitions are the most overlooked part of a laminate installation by DIY's. These are what put the finishing touch on your installation and you do not want to skip them. I will show you how to install all types of transitions in this video.
Installing the last row
The last row can be difficult to measure and install unless you know a few really great tips. I will show you the easiest method possible so you can do this easily.
How to install the starter row
I will show you several tips that will help you to install your first few rows. This is the most difficult part of the installation and you want to get this right.
Cutting Tips
There are several tips I share with you to help you with the different cuts you will need to make during your installation.
How to Prep your floor for Laminate
There are quite a few things you need to know before starting your installation. I will show you what you need to do and how to do it, quickly and easily.
and so much more...
These videos are packed with a lot of good stuff. Too much to list all of it.
Access Your Membership Here!
the easiest laminate installation methods around!
Don't wait!  

Get the Step by Step Instructions that you need today!